Sany leaf disc filter introduction
The characstics of the filter disc is best in filtering the fine articles, with good use strength and stable filtering rating. Sany filter company can make the filter, which filtration rating is from 5micron to 100microns and the diameter can be customized according to requirements.
 Product Name: Leaf Disc Filter




 Material: 304 or 316L stainless steel

 Micron Rating: 5–80µm

 Outside Diameter: 152.4mm-304.8mm

 Inner Diameter: 38.2-85mm

 Thickness: 5.5–10.5mm

 Porosity:about 80%

 Leaf disc filter is processed by sintered non-woven fiber felt media, which is good for high-molecular polymer filtration.
Sany leaf disc filter technical parameters
| | |
| --- | --- |
| Product name | Leaf disc filter |
| Working pressure | ≦31.7MPa |
| Working temperature | ≦300℃ |
| Medium viscosity | ≦260Pa.s |
| Defference pressure | ≦10Mpa |
| Product type | Center ring welding type or Package edge |
Center ring welding type with reinforcing rib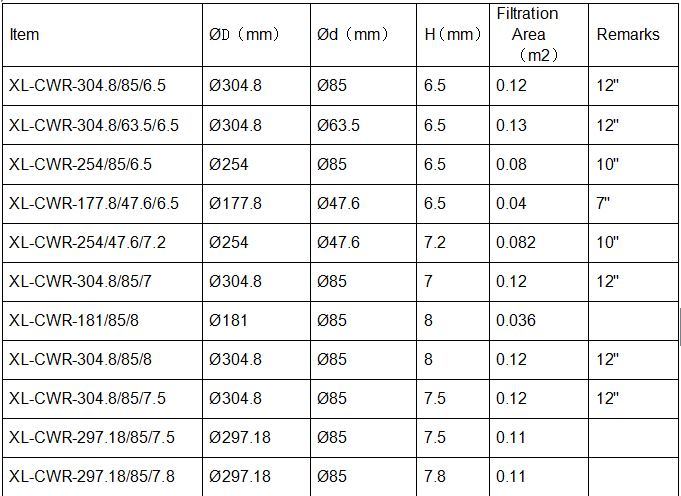 Sany leaf disc filter feature
Good strength, high filtration rating, high porocity, high temperature resistance, good pollutant carry capacity etc.
Sany leaf disc filter application
Biaxially oriented film(BOPET,BOPP,BOPA,BOPI) and battery separate film, Polyester melt, Spinning, Packaging materials, Engineering plastics, Petroleum, Chemical and so on.